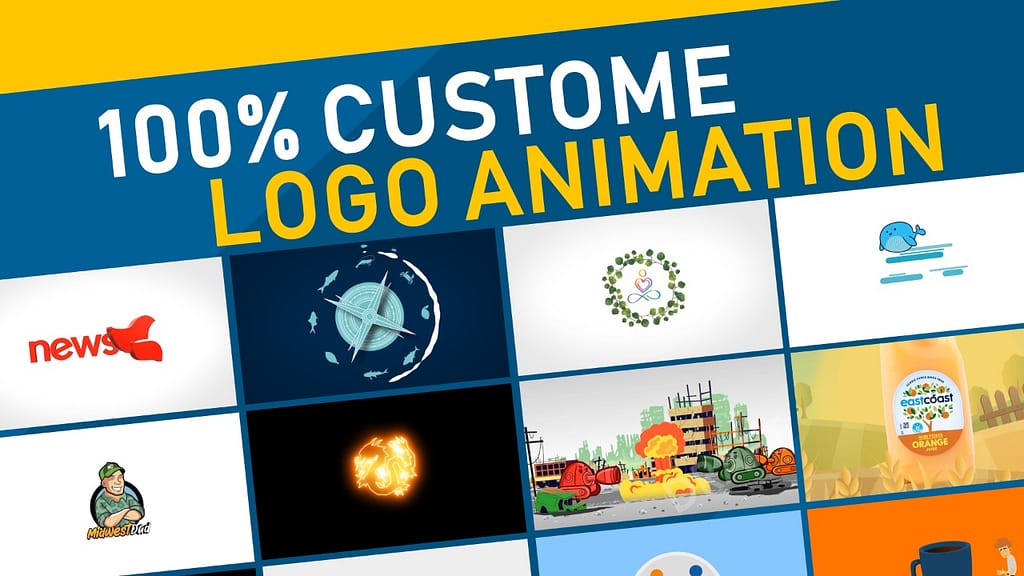 A logo design company has the ability to make or break its business prospects. A well-designed logo will help a company and its business develop a positive relationship with the target audience. Successful contact with potential customers is critical for modern businesses. Marketers create strategies that enable customers to interact with a company in a number of ways. As a result, company owners invest a large amount of money in developing visual resources to communicate and connect with consumers.
Today, a logo acts as more than just a business symbol to distinguish a company and its products or services; it also assists in the creation of a strong brand identity. In today's business climate, a logo performs a variety of functions. It has the ability to communicate the appropriate business message to your target audience. A well-designed logo has the ability to transform casual visitors into long-term customers.
Here Are 5 Powerful Tips to make an impressive logo design for your company:
1. Know the Brand-
Make sure you have a good understanding of the brand before you start designing your logo. Keep in mind that the logo must communicate with a specific group of people, namely the target market and target customers. So, make a list of what your business, brand, and target market are all about. Find out what the brand's philosophy is and what potential inspirations it has.
2. Reflects Nature of Your Business-
Make sure that your logo is fully capable of representing your company. Your logo's colors and photos should correspond to the type of company you run and the goods or services you provide. In a competitive market, a logo that is aligned with your business will create a brand identity for your company.
3. Impression Is Important-
The concept of your logo can leave a lasting impact on the market and customers. People would be fascinated by just looking at your logo. The logo serves a business by encouraging customers to return once they have a positive experience of the design.
4. Colors Should Be Used In a Strategic Way-
Colors are extremely important in deciding a brand's message. If you use red as the primary color in your logo, for example, it will convey the message that the brand is aggressive, enthusiastic, and energetic. This indicates that the company wants to appeal to young people. When blue is the dominant color, it evokes feelings of intellect and unity. That's why most social media platforms, such as Facebook, have blue logos. If you're designing a social networking site, consider using blue as the primary color.
5. Keep It Simple-
A simple logo is also a memorable design. Most of the global business is represented by its simple logos. The message should be clear from the first look at the logo. However, if the logo has too many confusing colors and fonts, or a complicated shape, it can give a mixed message to the viewers. Logo Design Company helps to get attractive logos for your business.
Animtopedia is the best logo design company in India. Ready to get yourself the best logo design for your company? Let our brilliant designers create a unique brand mark for you.